As a Realtor near Mansfield Texas I can help you buy or sell any type of real property. Mansfield has areas that are urban as well as other areas that are quite rural. So no matter what you are looking for in a home you are sure to find something!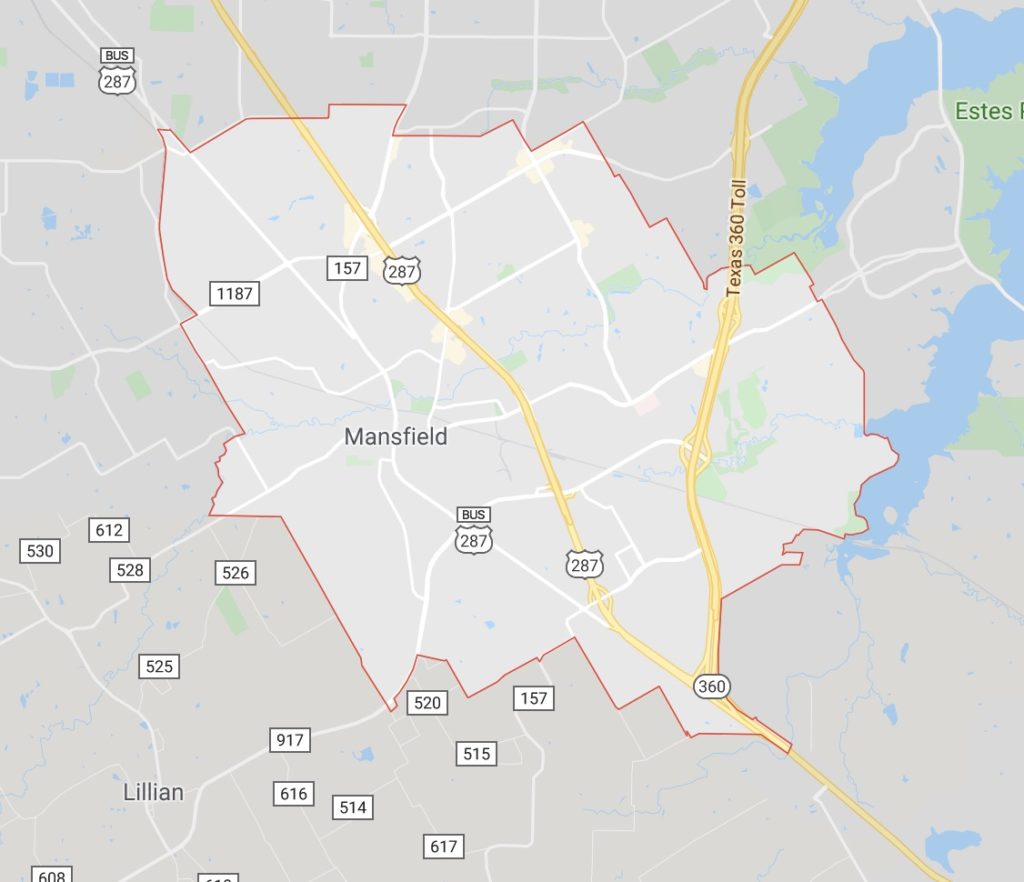 Buy Real Estate in Mansfield Texas
Mansfield Texas is a great area to look for your next home, land or commercial property. With easy access to Highway 360 or Highway 287 you can be either in downtown Fort Worth or Arlington at Six Flags over Texas, Hurricane Harbor, Globe Life Park or AT&T Stadium in 20 to 30 minutes depending on traffic. But you won't have to travel if you do not want to because Mansfield has a lot to offer its residents as well. Attractions like Hawaiian Falls, Urban Air Trampoline Park and Historic Downtown Mansfield just to name a few. As a Realtor near Mansfield, Texas, I have put together some resources for you to do some city research. You can find these on the Useful Links page.
Mansfield Real Estate Sellers
When you list your home, land or commercial property with me I do my best to market your property and its qualities like the benefits of living in Mansfield that are listed above. In addition to that, your property will be listed on the MLS so that as many Realtors as possible see it and show it to potential buyers. I also will be including aerial photos for you through December 31st, 2020. Aerial photos are going to make sure your property gets noticed!
For more information about buying or selling your residential or commercial real property in Mansfield, Texas please contact me, I would love to talk to you about your specific situation.