I am a Joshua Texas Realtor, GO OWLS! Living in the area for nearly the last 20 years I have a pretty good idea of how long that trip to the grocery store will take from your country home. Over the last few years I have seen a spike in new businesses coming to the area so it is a great place to look for your new home, land or commercial property. Since the Chisholm Trail Parkway opened it has also made the commute to the down town Fort Worth area extremely convenient and fast! No longer having to go all the way to I35 is nice.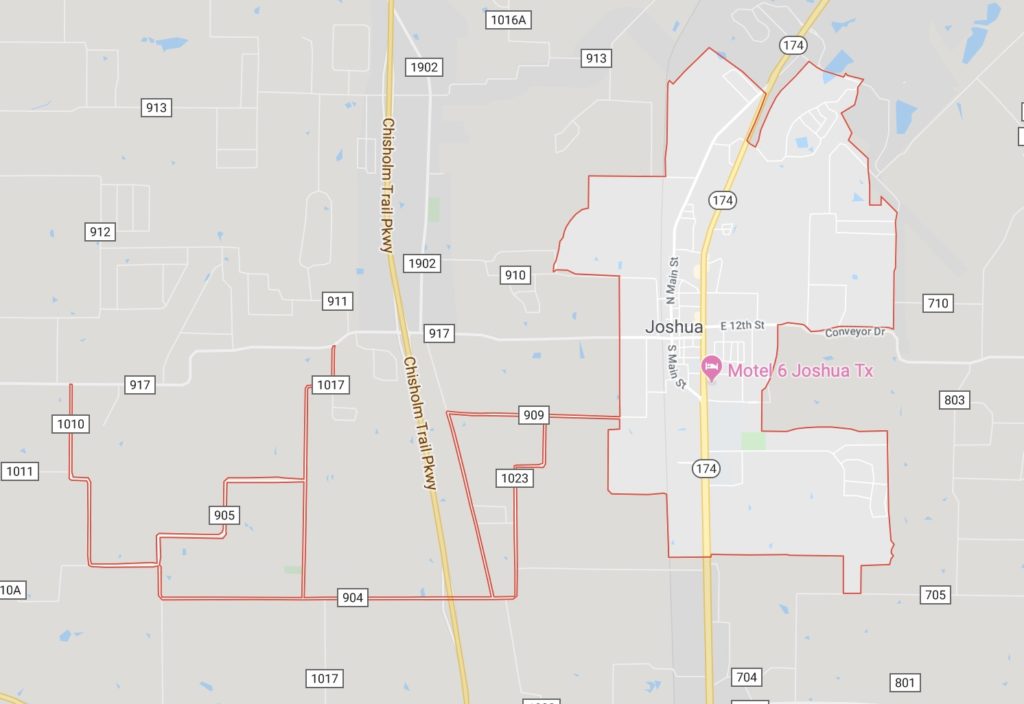 Joshua Texas Real Estate Buyers
To help you better understand areas that you may want to move into I always suggest doing your research through reputable sources and verify any information that you find. For example I would look at a city's website for information. Here is Joshua's website: https://www.cityofjoshuatx.us If you are looking for other areas I have tried to make it easy to find information on most of the local cities. You can find that information on the Useful Links page, and I can't stress enough, when in doubt always call the source to verify any information provided by their website.
Realtor for Sellers
Working with a Joshua Texas Realtor to sell your home or commercial property should be easy. I will guide you through the process and make the transaction as smooth as I possibly can. A big factor in getting that sale completed is marketing your real estate. I will list it through the MLS so that you get as many views as possible and now through December 31st, 2020 I want to make your home or commercial property stand out! So I am including aerial photos at no charge. Aerial photos of your property will give potential buyers a different perspective that always has that "WOW" factor.